In this article, you will get all information regarding Nestlé Good Start Soothe infant formula recalled for potential bacteria contamination

Article content
A voluntary recall has been issued for one sku of Nestlé Good Start Soothe infant formula because of a potential bacteria contamination.
Article content
Distributor Perrigo Co. says the product is being recalled out of an abundance of caution because of the potential presence of Cronobacter sakazakii.
Article content
The affected formula was sold across Canada in 942-gram packages, with the lot numbers 301757651Z, 301757652Z and 301857651Z, and best before dates of July 18 and 19, 2024.
There have been no reported illnesses associated with the formula, and Perrigo says no distributed product has tested positive for the presence of the bacteria.
Cronobacter sakazakii typically does not cause symptoms in most people, but premature infants, infants under two months of age or infants with weakened immune systems can experience fever, poor feeding, excessive crying or low energy.
Customers are being told to stop using the formula and contact Nestlé Consumer Services for reimbursement before disposing of the product.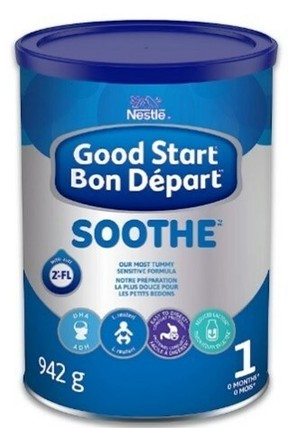 Q&A: What does a birth doula do and how do you choose one?

Baby's hiccups: Why they happen and how to make them stop
Nestlé Good Start Soothe infant formula recalled for potential bacteria contamination

For more visit studentsheart.com
Latest News by studentsheart.com