In this article, you will get all information regarding China lockdowns spoiled Schindler's business in the first half of the year – The US Express News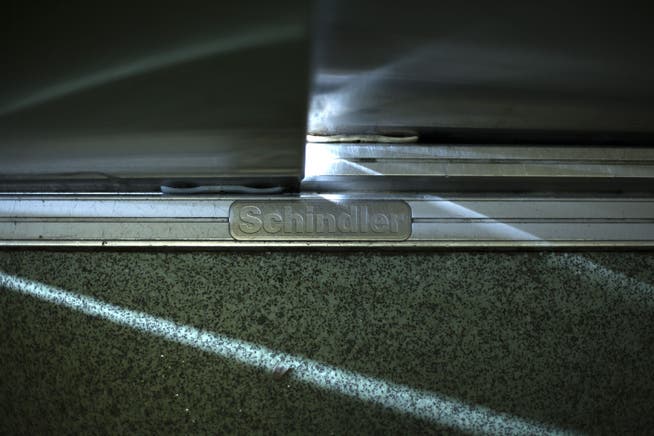 Industry
China lockdowns and inflation spoil Schindler's business – profit collapses
The pandemic is catching up with Schindler again: The lockdowns in China severely affected the Swiss lift and escalator manufacturer in the first half of the year. The profit dropped significantly.
In the first half of the year, sales fell by 2.4 percent to 5.3 billion francs compared to the same period last year, as the group based in Ebikon LU announced on Friday. Developments in China were particularly important. While Schindler was able to grow in Europe and the US market, sales in the Asian country shrank.
In general, it was not an easy six months for Schindler. It wasn't just the lockdowns in China caused by the Corona virus – and as a result, a weakening Chinese economy – that caused problems for the company. Globally disrupted supply chains and rising inflation also weighed on business.
Unique mix of challenges
On a positive note, Schindler has continued to fill its order books since the beginning of the year. Order intake rose by 3 percent to 6.2 billion Swiss francs in the first half of the year. The situation is less gratifying when it comes to profitability. The adjusted operating result at the EBIT level collapsed by 27 percent. The EBIT margin fell from 11.1 to 7.5 percent. The profit even dived by 34.9 percent to 296 million francs.
The top management is correspondingly contrite. "We continue to face a unique mix of challenges that are unprecedented in scale and complexity," said CEO and Chairman of the Board of Directors Silvio Napoli in the statement.
Coped well with the pandemic so far
Schindler defied the consequences of the pandemic last year. The group generated sales of 11.2 billion Swiss francs – 5.6 percent more than in the previous year. The order books were already full. At the end of 2021, the order backlog reached the pre-corona level again.
At the end of January, Schindler surprisingly announced that CEO Thomas Oetterli, who had been in office since 2016, would resign with immediate effect. He was replaced by Silvio Napoli, who, in addition to his mandate as Chairman of the Board of Directors, also took on the post of CEO.
China lockdowns spoiled Schindler's business in the first half of the year – The US Express News

For more visit studentsheart.com
Latest News by studentsheart.com